There are so many corporate wellness programs out there.  Vibes Fitness Melbourne  Melbourne based, has delivered the best wellness programs  in Melbourne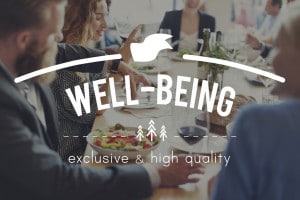 for over 30 years.  We are extremely passionate about your health, fitness and wellness.
Does health matter to your business?
Your employees are your greatest asset keeping them healthy and happy is predominate to your company's success and wellness. As we are all working longer hours and have increased levels of stress hormone's rising, it makes sense for your company to look after and attend to its employees providing wellness, fitness programs, ensuring that everyone is healthy, has job satisfaction, feeling valued and appreciated.  We tailor programs to suit your budget, employee's needs and goals with a variety of options.
Lifestyle related illness is now costing the economy an estimated 21 billion a year. For this reason, many companies are giving back to their staff through corporate wellness programs.  Our programs in your workplace will decrease your absenteeism.
We offer a range of corporate health and wellness programs all designed to keep your workplace healthy and dynamic. Vibes Fitness Melbourne is an accomplished Melbourne based corporate fitness provider. We provide group fitness classes, with holistic personal trainers and corporate fitness programs. We have a range of workplace programs that we tailor to your office or on site at our unique studio Melbourne. We can help you choose which fitness program suits your team. Our instructors will tailor the sessions to suit your staff needs, fitness levels, health challenges and special needs.
Here are just some of the services we can deliver
Pilates
Yoga-lattes increases your body awareness, balance, strengthening your body all over, flexibility, teaching you how to breath, de-stress, spinal alignment all while strengthening your core. Classes run for 1 hr with up to 15 people. This ensures individual attention. You get the attention you deserve.
Weight loss and body transformations sessions with workouts designed to help your staff burn fat as quickly as possible
Boxing Fitness, resistance training releases your stress, feel invigorated whilst having fun.
Meditation, relaxation, sound healing Cocooning provides you with a great stretch, restoring your body inside and out, realigning and relaxing you while float in your hammock. You will stretch and restore your body lengthening & decompression in your spine. The hammock wraps you in your own little cocoon for a swaying savasana.
Flexibility, stretch classes improving your flexibility, lots of stretching isometric
Boot camps, Cardio Sessions, this program is designed to get your heart rate up, get you fit and lose weight. We motivate, pushing you to your max with gentle encouragement
Creating your own fun run we assist you in planning a workplace fun run getting you all in shape for your team building event.
Belly dancing
Aerial Yoga – Antigravity Fitness AntiGravity® – Aerial yoga is a cross between Yoga, Pilates, suspension training, calisthenics, gymnastics, stretching & lengthening your whole spine & body further with less strain. Monitor your own resistance, decompressing tight joints, relieving pressure while aligning your vertebra. Participants suspended less than a meter above the ground in a silk hammock. All your movements performed using the hammock. Classes on offer from beginners to advanced. If it's your first time @ Antigravity yoga then start with a Restorative class as hammocks is low to the ground. All classes are Mind Body Spirit based. We have 2 friendly cats in the studio
Team building Fun Games Build the teams Spirit and have loads of fun while your work out, lots of laughter
Seated Chair Massage in your workplace
Nutrition workshops healthy eating
Most of our corporate fitness programs can be held indoors or outside, If you have any other specific fitness programs in mind, that are not on our list, please call or email us to discuss all options. We are happy to assist you with your requirements and are confident that our trainers can assist your needs.
Benefits of a Corporate Fitness Program
A group fitness class encourages your employees to stay fit and healthy which reduces absenteeism. When an employer takes an active role in their staff health and well-being the employees love coming work happier and healthier with a higher job satisfaction and it's all a tax deduction, reducing absenteeism. Your Employees will improve their strength and flexibility, cardiovascular endurance, muscular strength, improved posture, body awareness, strong core and trunk muscles and loads of fun 🙂
Beyond Blue, "Australia's depression initiative, promotes regular exercise as a way to reduce stress and anxiety, assist you in the prevention of, and recovery from depression."
Class Benefits – Benefits that can be achieved from these classes include: Decrease in blood pressure and in muscular strength & endurance. Increase in aerobic capacity and in bone strength and reduction in bone loss. Improved posture & flexibility and in resting metabolism.  My favorite; a decrease in total body fat & weight loss. Improved coordination & balance. Increased energy. Improved cholesterol and triglyceride levels. Reduced amount of daily stress. Reduced risk of cardiovascular diseases
Benefits for companies that provide their staff with Classes – Employee productivity increases. Workers Compensation premiums decreasing. Recruitment potential increases. Reduces staff turnover Team-building sense of togetherness, comradeship. Team-building sense of togetherness, comradeship
Corporate Fitness Trainers Our teachers are all knowledgeable, experienced, and energetic and are committed to teaching safe & effective classes for all participants. Vibes fitness Classes are designed to be fun and invigorating.  Our team is highly qualified with national certifying organizations.
Yours in health and fitness Margie xx
 (c) 2016 Margie @ Vibes Fitness www.vibesfitness.com.au
Please contact us on 0412 526 383 or email   to discuss your workplace and corporate wellness needs. Vibes Fitness Melbourne is a Melbourne based Corporate Fitness Provider.
Vibes Fitness Melbourne is a Melbourne based Corporate Fitness Provider.